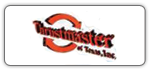 Introduction
Thrustmaster of Texas, Inc. is a privately-owned corporation based in Houston, Texas with offices in Europe, Singapore, and Dubai. Thrustmaster manufactures heavy duty commercial marine thrusters and propulsion equipment including deck-mounted propulsion units, thru-hull azimuthing thrusters, retractable thrusters, tunnel thrusters, Z-drives and portable dynamic positioning systems
One of Thrustmaster's greatest strengths lies in systems analysis. The company has the experience, ability and technology necessary to apply its propulsion systems creatively to a multitude of challenging applications. Thrustmaster engineers routinely design new thrusters to achieve a perfect match between thruster features, vessel geometry and operational parameters. All products are developed in-house by a complete engineering department for mechanical, hydraulic, electrical and electronic design. Tooling includes state-of-the-art computer equipment with software packages for Computer-Aided-Design (CAD), vessel resistance and propulsion, 3-D mathematical modeling and ANSYS Finite Element Analysis (FEA). The application of modal analysis, stress and strain analysis as well as rotor dynamic analysis of drive trains and transmissions are major fundamentals towards the reliability and quality of Thrustmaster's products. Thrustmaster has extensive experience in the turnkey development of complete propulsion systems for specialty applications. This includes the definition of operational requirements, translation into design parameters, selection of a suitable concept and configuration, equipment design, manufacturing, purchasing of commercially available system components, packaging, testing, and assistance in installation, commissioning, dock trials, sea trials and ongoing logistical support for the system.
Thrustmaster's Service Department comprises a complete staff of highly experienced field service engineers operating from its Houston facility, as well as several forward-based service engineers in Dubai and China. The Service Department can be reached by telephone at any time day or night regardless of local time. Service engineers can be dispatched within 24 hours to any destination in the world. All service engineers are qualified to supervise installation, perform start-up and commissioning procedures, and attend dock and sea trials. Each engineer is specially trained in diagnosis, troubleshooting and repair and can train shipyard personnel and vessel crews. A dedicated Training Manager is available for customer training at its facility or anywhere in the world.

Thrustmaster maintains a large inventory of spare parts at its Houston manufacturing facility as well as in strategic areas such as England, Dubai and China. Spare parts can be shipped within 24 hours to any location in the world.
----------------------------------------------------------------------------------------------------
Products
Thrustmaster is constantly working on new products such as Hybrid Technology where alternate energy sources can be used to reduce the carbon footprint of loitering tugs, but can also decrease the cost of usage over time, especially as the cost of fossil fuels increases. Our Hybrid Technology solutions address needs far into the future of marine propulsion.
What sets Thrustmaster apart in the marine propulsion industry is our dedication to quality and the commitment to treating our customers as our business partners. Not only do we know the marine market, we actively listen to our customer's requirements and apply that knowledge to product development and improvement. With more than 1,000 thruster units in operation around the world, many of them of an exclusive design to suit a particular unique application, we have proven our dedication to design engineering excellence as well as comprehensive service after installation. We hold patents for many of those special design configurations.
At Thrustmaster, we constantly strive for the continuous improvement in the quality and value of our products. While many of the traditional thruster designs available on the market are more than 30 years old, we have taken every advantage of new technology for product improvement. Our thruster designs incorporate the latest state-of-the-art U.S naval technology. The assurance of quality is reflected in our dedication to the ISO-9001:2000 standards and classification society type approvals of our thrusters.