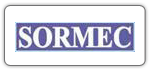 Introduction
Sormec is a company that since 1989 designs and develops lifting appliances, specialized in the production of Shipboard Cranes and Offshore Cranes. Our marine cranes are particularly suited to perform in the following uses: deck crane, service crane, rescue crane, cargo crane, man riding crane and fishing crane.
The design   has been developed considering the stresses, the load conditions and the environment of the marine operations. The shipboard cranes are designed according to DIN 15018 H2/B3, offshore cranes according to API 2C regulations, rescue boat davits according to IMO/SOLAS codes and man-riding cranes according to EN 13852-1.  All our products can be certified with all leading classification societies  ABS, LRS, GL, DNV, RINA, BV, CCS, RMRS, and others upon request.
The product line offered is very wide and even working on customer made order, Sormec is able to satisfy all particular requirements of a rather complex business fields. Sormec cranes can be supplied with a wide range of accessories ( EX proof, Man Riding, Polar Temperature, Wave Compensation System and many others ) and thanks to the continuous researches of the technical staff,  we are able to  equip our cranes with  technologies that guarantee the product against all influences from the rough sea environment
----------------------------------------------------------------------------------------------------
Products
Type of Crane
The type of cranes  made by Sormec are classified in six groups:
Fixed boom crane

Telescopic boom crane

Knuckle boom crane

EL Knuckle boom crane

Complete Foldable crane

Rescue Boat
All the cranes include:
 Standard Sormec's Treatment
Crane column connected to the crane basement by means of slewing ring and motor reduction gears;
All electrical equipment are in standard IP55 protection;
Limit switch for winch up & down movement are in IP66-67;         
Continuous rotation ( can also be limited with limit switch or mechanical block );
Rotating hydraulic distributor;
Special protection against corrosion for piston rods, with thickness from 60 to 80 micron; all materials used are sea water resistant;
Load holding valves "overcenter" on lifting and extension boom cylinder;
Load hook for operation in carbon based steel GSC, with safety block;
Pipes and fittings conform with ISO 8434-1 (DIN 2353).;
Hoses conform with EN 856/ EN 857;
All steel components grit blastedSA2.5 acc. ISO8501-1 (DIN55928);
Special sea water resistant 3-layer marine paint finish, (International Marine Coatings/ greycolour), total dry thickness from 300 to 350 micron;
before the painting, the crane and all components, are thoroughly washed to clean all surfaces from oil and dust, guaranteeing maximum paint adhesion;
Welding is done by qualified welders Lloyd's register of shipping and controlled with methods MT and UT exanimate by a 2° level qualified person from R.I.NA. according to rules UNI EN 473 and ISO 9712 and recommended SNT – TC – 1A;
The control position of the crane, is fixed on the rotating turret.