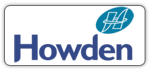 Introduction
The main business activities of 3Ts International are the design, manufacture and marketing of pyrolitic incinerators, rotary kilns, regenerative thermal oxidizers, liquid & sludge incinerators, waste gas flare stacks, thermal treatment systems and process ovens.
Innovative technology in the form of mobile and marine incinerators with liquid, waste oil and effluent disposable facilities.
Major industries supplied include petrochemical, waste treatment, health care, pharmaceutical, steel, farming, rendering, veterinary, dairies, automotive, coating, finishing, chemical, marine, banking, military and food.
Companies and utilities world-wide testify to 3Ts' position as a leading designer, manufacturer and supplier of combustion and environmental control equipment and systems.
3Ts International has built a reputation for proven engineering expertise ISO 9001 certified quality management philosophy and complete professional support from conceptualization to commissioning of a variety of products and systems.
The result is a company with an excellent record of innovative engineered solutions combined with turnkey project management capability.
3Ts stands for time, temperature and turbulence, three principals of good combustion.