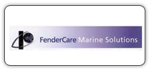 Introduction
Historically, FenderCare has been renowned for its specialisation as a distributor & operator of the Yokohama pneumatic rubber fender. The company currently accounts for over 60% of the worldwide manufacturing output at Yokohama.
It's geographical spread, with headquarters in the UK & regional bases in the Far East (Singapore) & Middle East (UAE), enables FenderCare to provide almost any mooring solution with the professionalism and techical expertise required today.
In 1995 FenderCare Marine was established to provide a ship-to-ship (STS) service to the oil and shipping industry utilising the existing pneumatic rubber fender and hose assets. Today this service is provided from a network of over 25 worldwide bases and FenderCare Marine is the leading global ship-to-ship operator.
FenderCare recieved ISO 9001:2000 certification for their Quality System on 29th May 1996 and ISO14001 for their environmental system on 2nd April 2003.
In March 2005, FenderCare was acquired by James Fisher plc as part of the company's expansion plans to develop the organisation as a pre-eminent provider of marine services and a specialist supplier of engineering services to the marine industry worldwide.
The present organisation provides integrated products and services for the complete mooring solution from seabed to quayside. A network of global agents has been developed to service our expanding customer base.
Organisation and Capability
In order to provide efficient management and quality control of the products and services, permanent operations and technical staff are maintained at FenderCare's UK Head Office and Regional Headquarters in the UAE and Singapore.
The Company has a unique position in the maritime industry. Its geographical spread and integrated multi-disciplinary base enables FenderCare to provide almost any mooring solution with the required professionalism and technical expertise. Total personnel numbers are in the order of 150, with a group annual turnover of approximately US$60m.